Primary Kitchen and FENIX come together to innovate elegance.
FENIX NTM® is where high-performance meets elite kitchen possibilities. The technology of Primary Kitchen and sophisticated material FENIX make an exquisite look exceptional functionality possible in any kitchen design.
See which door styles fit your design.
The additional 16 colors added to the Primary Kitchen library are engineered by undergoing a particular series of processes, including a multilayer coating and the use of next-generation acrylic resins, which are hardened and fixed through an Electron Beam Curing process. With low light reflectivity, their surface is extremely opaque, soft touch, and anti-fingerprint. 
Low light reflectivity – absorbs light reflections to create an extremely opaque matte surface
Anti-fingerprint – the non-porous material does not hold onto oil from fingerprints
Soft touch – developed with nanotechnologies, this smart material is incredibly smooth to the touch
Thermal healing of superficial microscratches – light scratches can be removed using heat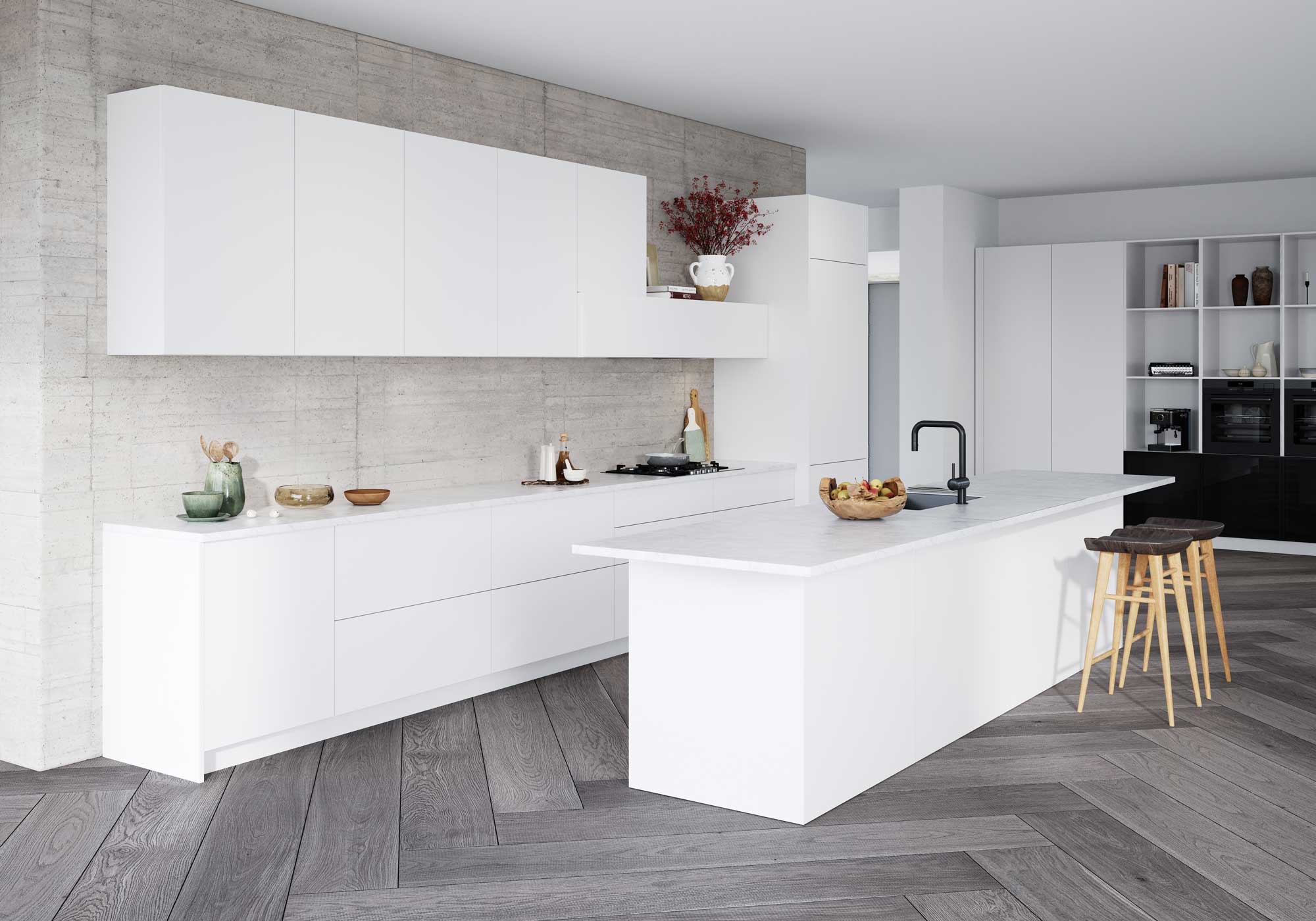 FENIX NTM® surfaces have a unique non-porous external layer, allowing the material to stay neat with simple cleaning methods. Thermal healing of superficial micro-scratches is also possible.
Limited Distribution Opportunities are available – contact info@primarykitchen.com for more information.